Nov
7
November 7, 2016 | By Jerry Iserson
It's the day before the election, and there are two things that come to mind:  The worst election campaign imaginable is almost over, and Hillary Clinton is still nursing a small lead in the polls.  Yet even the end of this campaign cannot reassure us that things will ever be like they were.  For the past 18 months, we have been subjected to negativism so deep and pervasive that at times it has been hard to watch.  We have witnessed an almost daily barrage of lies, threats, and demagoguery.  And it will remain after the election.
It would be easy to dwell on all of that, to condemn the hateful things that have been said during this campaign.  But Donald Trump has dominated the media's attention to such an extent that little space has remained to discuss the issues we are facing and the ideas that Hillary Clinton has proposed.  Now would be a good time to mention these ideas, even though the divisiveness that has gripped our country will likely stand in the way of most being realized. Click Here To Read More
Nov
5
November 5, 2016 | By Lucia Conti
On Tuesday the United States will elect a new President.  The Economist Intelligence Unit has ranked a victory by Donald Trump as literally one of the top 10 threats facing the world. Trump has repeated, over and over, that he wants to "make America safe again." And yet, due to his ignorance about international affairs and his questionable motives, his foreign policy actually poses an extreme menace to the U.S. and the world.  Trump's foreign policy, much like his domestic one, is hostile and confrontational, and it's already backfiring against the U.S. Click Here To Read More
Oct
31
October 31, 2016 | By Jerry Iserson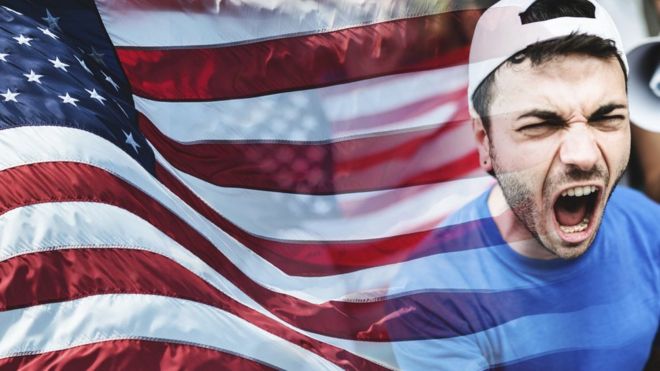 The primary emotion of the electorate during this election has been anger.  There's been angry rhetoric and bitter discourse, hateful accusations and blatant untruths.   Many supporters of Donald Trump have been referred to as angry white men, disillusioned with a country that has seemed to pass them by, embracing Trump not because he had anything positive to offer, but for his promise to shake up, if not tear down, the system.  He found he could say almost anything and get away with it, since the main purpose of his campaign was really not to "make America great again", but to create a base of energized and emotional supporters who would believe him and follow him no matter what. Click Here To Read More
Oct
11
October 11, 2016 | By Jerry Iserson
On Sunday evening we again sat in front of our TV's watching another "debate" which again revealed the ugliness of this presidential campaign and the divisiveness of the country. It was not informative, it was not entertaining, and it left me feeling empty and anxious about the future of our nation.
But when both candidates are viewed by most Americans as being flawed and disliked, what else can we expect? We needed to see an honest discussion of the issues moving forward and a genuine debate of each candidate's plans and strategies.   Instead we had to witness an event where a belligerent Donald Trump made untruthful statements and accusations and where Hillary Clinton did her best to appear "presidential" in the face of those attacks while being forced to paint an unflattering picture of Trump. Click Here To Read More
Oct
5
October 5, 2016 | By Jerry Iserson
Last night, Tim Kaine and Mike Pence, the Democratic and Republican nominees, respectively, for vice president, met for their one and only debate of the campaign.  After being bombarded on a daily basis with speeches, articles, and tweets from or about the presidential nominees, it seemed like it would be a relief to hear from the other candidates.  Almost.  And for a few minutes, it almost felt like a normal election.
But after all, this is still the election where Donald Trump is the Republican nominee for president who makes dangerous, insulting, and false statements on a regular basis, and where a rational discussion of policies and plans to address the multitude of issues facing our country has taken a backseat to deciding who is less hated and who is even fit to lead our country.  So while this debate held the promise of having a bit more decorum than any debate involving Donald Trump could, it didn't pass the test as a respectful, truthful discussion of the issues. Click Here To Read More
Sep
27
September 27, 2016 | By Sarah Hackley
Last night's debate was what most of us would expect from this particular mash-up of candidates: mudslinging, aggrandizing, and name-calling, interspersed with some discussion of actual policy decisions. Despite what the candidates had to say about each other and themselves (of which there was much), Clinton was the one who brought up the most important issue time and time again: us.
This election, regardless of what any of us may feel for either of the individual candidates, is about us, and the kind of future we want to have. Trump made a point of saying how badly we – the people – have been faring under the current administration, using such statements as: "The only thing that looks good is the stock market…" and "We've become a third-world country." Click Here To Read More
Sep
24
September 24, 2016 | By Jerry Iserson
My recent trip to the East Coast included places that are varied and diverse.  We covered a lot of ground and interacted with a lot of people, traveling from Rhode Island to the New Jersey shore to the South Jersey Philadelphia suburbs to Western Pennsylvania.  Outside of discussions with family and friends, who are all, like me, supporting Hillary Clinton, I didn't hear a lot of discussion about or see a lot of evidence of the Presidential campaign.  Except in Western Pennsylvania. Click Here To Read More
Sep
2
September 2, 2016 | By Jerry Iserson
Lagging behind Hillary Clinton in the polls and fluctuating between the personas of a "kindler, gentler" candidate and the same old Trump, on Wednesday Donald Trump made a concerted effort to re-energize his base and stabilize his campaign by focusing on his signature issue: immigration. First he traveled to Mexico City to meet with Mexico's President Enrique Pena Nieto, a move designed to make him appear statesmanlike and "presidential", after which he flew to Arizona for a rally billed as a policy speech on immigration. He needed to make this speech to clarify his position because of his latest round of flip-flopping on the issue. Yet as might be expected, little was really changed or clarified. Click Here To Read More
Sep
1
September 1, 2016 | By Patrice McDermott
Unarmed people, mostly black men, shot by police. People, mostly black, dying in police custody. Over the last year, the consciousness of the American public has been seared with these stunning facts and shocking images. The deaths, and other instances of police violence that disproportionately target African American communities, have fueled demands for greater transparency in reporting by police forces nationwide.   A major impediment to justice and accountability for police violence is lack of comprehensive data on law enforcement-involved shootings and use-of-force incidents. Now, however, Attorney General Loretta Lynch has come out against a federal mandate on reporting deaths in police custody. We beg to differ: Police transparency should not be seen as a hindrance to responsible policing. Rather, it is critical for accountability and vital for public trust in our police forces. Click Here To Read More
Aug
28
August 28, 2016 | By Jerry Iserson
There has always been an extremist fringe in this country consisting of far-left and far-right elements that hold views that are out of line with the majority of Americans and with the concept of America as a democratic republic. From the Communist Party to the Klu Klux Klan to the American Nazi Party, those with politically and socially radical views have been out there, seeking to damage if not destroy our democracy and its ideals of equality and freedom for all. While some of these fringe groups, particularly those on the right wing of the political spectrum, attempt to put on a public face of legitimacy, it's not hard to see beyond that veneer and understand them for what they are: hate groups that have used violence, fear and lies to harm what is dear to us. The strength of these groups has ebbed and flowed over the years, but they have always been a small minority of the American people. Click Here To Read More
Aug
13
August 13, 2016 | By Jerry Iserson
Donald Trum
p and Hillary Clinton each presented an address on the economy this week. In Trump's case, the speech appeared to be an effort to distract the electorate from his extraordinary two weeks of tanking in the polls. Between his incessant tweets and his demagogic rallies, Trump managed to alienate millions through his insults, lies and factual errors. His efforts to cozy up to Vladimir Putin led many to doubt his patriotism and even more to doubt his sanity. Time to change course and wow them with his knowledge of business and the economy, since after all, he is a successful billionaire businessman, and running an entire nation would be easy for someone like him! Click Here To Read More